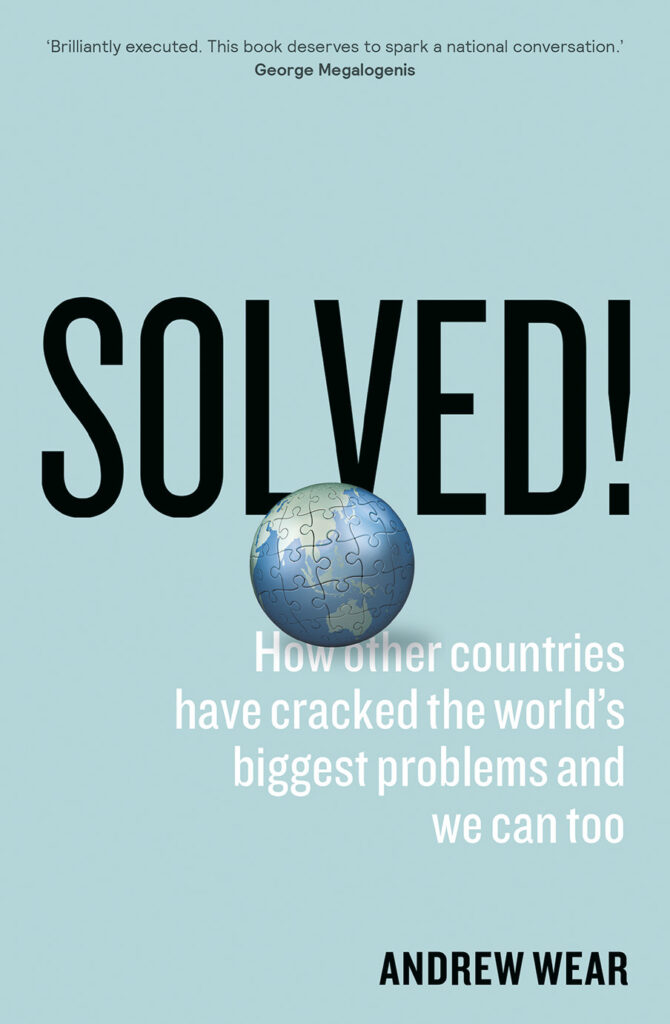 Solved
How other countries cracked the world's biggest problems (and we can too)
Sometimes the solutions are closer than we think
Denmark is set to achieve 100 per cent renewable energy by 2030. Iceland has topped the gender equality rankings for a decade and counting. South Korea's average life expectancy will reach ninety due to diet and world-class healthcare. The homicide rate in Britain is the lowest in the OECD. Singapore blitzes other developed nations in world education rankings. Phoenix, Arizona, has reinvented itself as a smart city.
How have these places and more achieved such remarkable outcomes? Public policy adviser Andrew Wear examines what has proven successful around the world, and how we can apply the lessons from these innovative case studies in our own country. Through his research, we meet inspiring community leaders, world-renowned authorities and government policy-makers leading the globe in change.
We don't have to look far to tackle humanity's most pressing concerns. Solved is a much-needed dose of optimism in an atmosphere of doom and gloom, a toolkit for those looking for social change. Informative, accessible and revelatory, it shows that the solutions exist – we just need to know where to look.
Solved is now available in bookstores
This is an important book which puts forward realistic and achievable solutions to humanity's ills.

four starred review, New Internationalist, UK
This is a valuable book on practical possibilities for a better world

The Canberra Times